What a wonderful fixture Wellesley had against HIBS last week, with some fantastic results. In fact, some might say this was an historic event!   
Mr Field was delighted with the performance of the Football 1st XI who walked away with a win against a very strong HIBS team.  A massive win for us in a match that normally falls the other way.  Congratulations boys, you played a fantastic game and you really are a team to watch!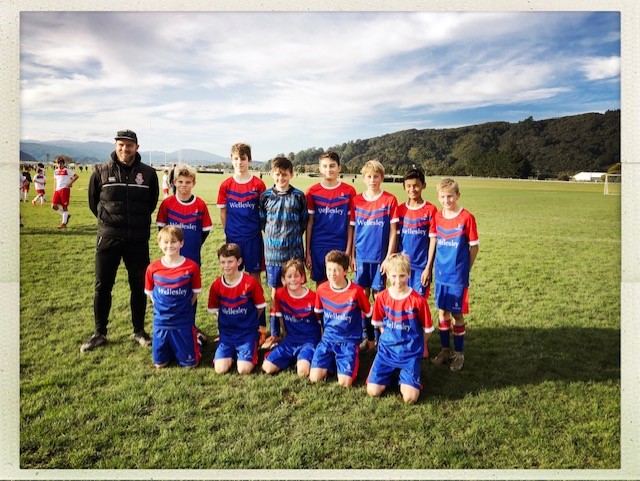 Meanwhile, on the Maidstone Park turf, our hockey boys took out their game with an impressive 10-0 win, while all four Football and both Rugby teams played at the Trentham raceway fields.  The 1st XV boys also won with an impressive score of 69-0.       
The 2nd XV rugby boys fought hard and gave a good performance in their game. Although they lost 46-43, the Wellesley boys played their hearts out.   
The 3rd and 4th XI also played on the day. Both teams played hard and, though they both lost their matches, they enjoyed their first outing together. 
Final Scores on the day:   
Hockey – 10-0 win – JB Macadre 
Rugby 1sts 69-0 win – Henry Patterson 
Rugby 2nds 46-43 loss – William Van-Rij 
Football 1sts – 6-1 win – Charlie Hannah 
2nds football – 10 – 4 loss – Conor Gibson 
3rds Football – 8 – 1 loss – Layton Powell-Young 
4th football –9-0  loss – Tommy Davey