Our History: Wellesley Today
Today, Wellesley is a place where boys, aged five to thirteen years, can flourish and grow in an unrivalled setting between the bush and the sea.
Wellesley embraces critical thinking and innovation to provide cutting-edge education and prepare our boys for the future, while honouring Wellesley's heritage and protecting its unique environment and distinctive character.
The buildings and facilities are designed to provide our boys with the best education – both in and outside the classroom – with a significant focus on the whole child developing positive relationships, wellbeing, mindfulness, fun and care for the environment.
Wellesley's Vision, Mission and Values are guided by the school's Strategic Plan to ensure each boy who attends this special school is empowered to discover his best.
Wellesley of yesteryear
It all began as a place for relaxing the mind…
Days Bay House was built for the Wellington Steam Ferry Company and opened on October 9, 1903, offering accommodation for 50 guests and their staff. The building and its lavish furnishings cost £9,000. It was lit by electricity, with its water supplied from its own dam up in the gully.
At first, the new establishment was open only in summer, with 'bathing houses' on the beach for those wishing to take dips in the sea, but a scarcity of guests soon forced it to open all year round. Thousands of people travelled across from Wellington on the ferries to enjoy its facilities. Hockey fields, tennis courts and cricket grounds were built for use by clubs and casual visitors. Guests could also enjoy the entertainment in the adjoining grounds – Katzenjammer Castle, the Pavilion, a water chute, camera obscura and miniature zoo, as well as musical performances in the rotunda. The beach had boats for hire and donkey rides, and in the bush were numerous walking tracks.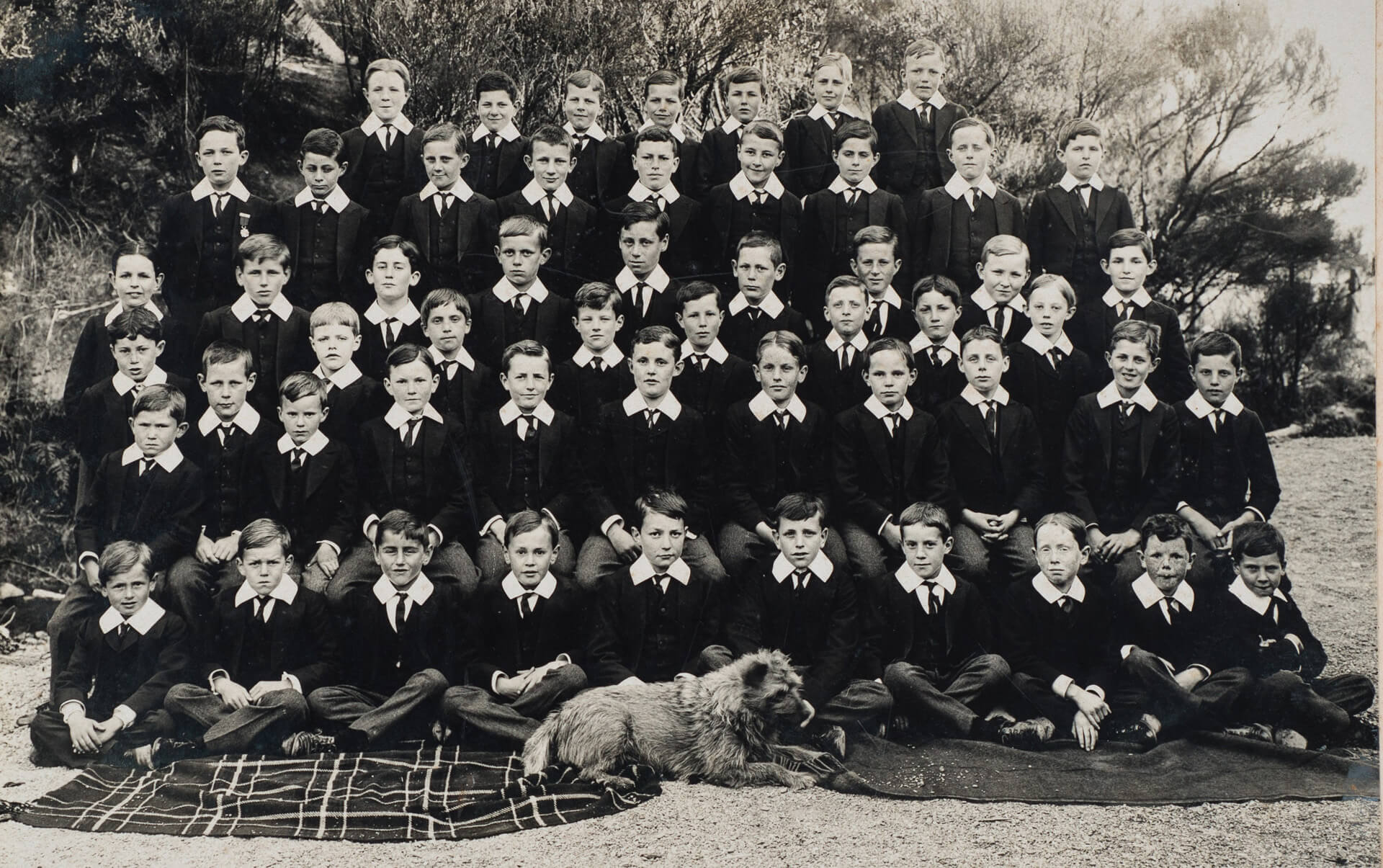 …and became a place for stretching the mind
In 1913, Days Bay House was sold to Miss Gladys Sommerville for £6,000. She opened it as Croydon Preparatory School for Boys in February 1914, moving her private day school here from the city. Five years later, the school was sold for £10,000 to the Church of England and became Wellington Diocesan School Days Bay, but still known informally as 'Croydon' (which is now one of the names of the Houses at Wellesley)
In 1940, the Wellington Diocesan Board leased the property to Mr W H 'Hoppy' Stevens. He merged his day school, Wellesley College on The Terrace in Wellington, with the school at Days Bay. The new school took boarders and day boys from preparatory to secondary levels, but the secondary department was closed in 1946 with the boarding school closing in 1970.