Three Wellesley Old Boys, Harry Wall, Oscar Jackson and Will Greenwood, all from the class of 2017, played in the Wellington Cricket Year 9 Rep Team in the 2018/2019 summer season, with Oscar named as the team captain.  The team played in the Year 10 tournament and went through unbeaten.  Continuing on from this a strong season, they have all been selected to remain with the Wellington Rep squad and are now taking part in winter training, which includes mental skills training.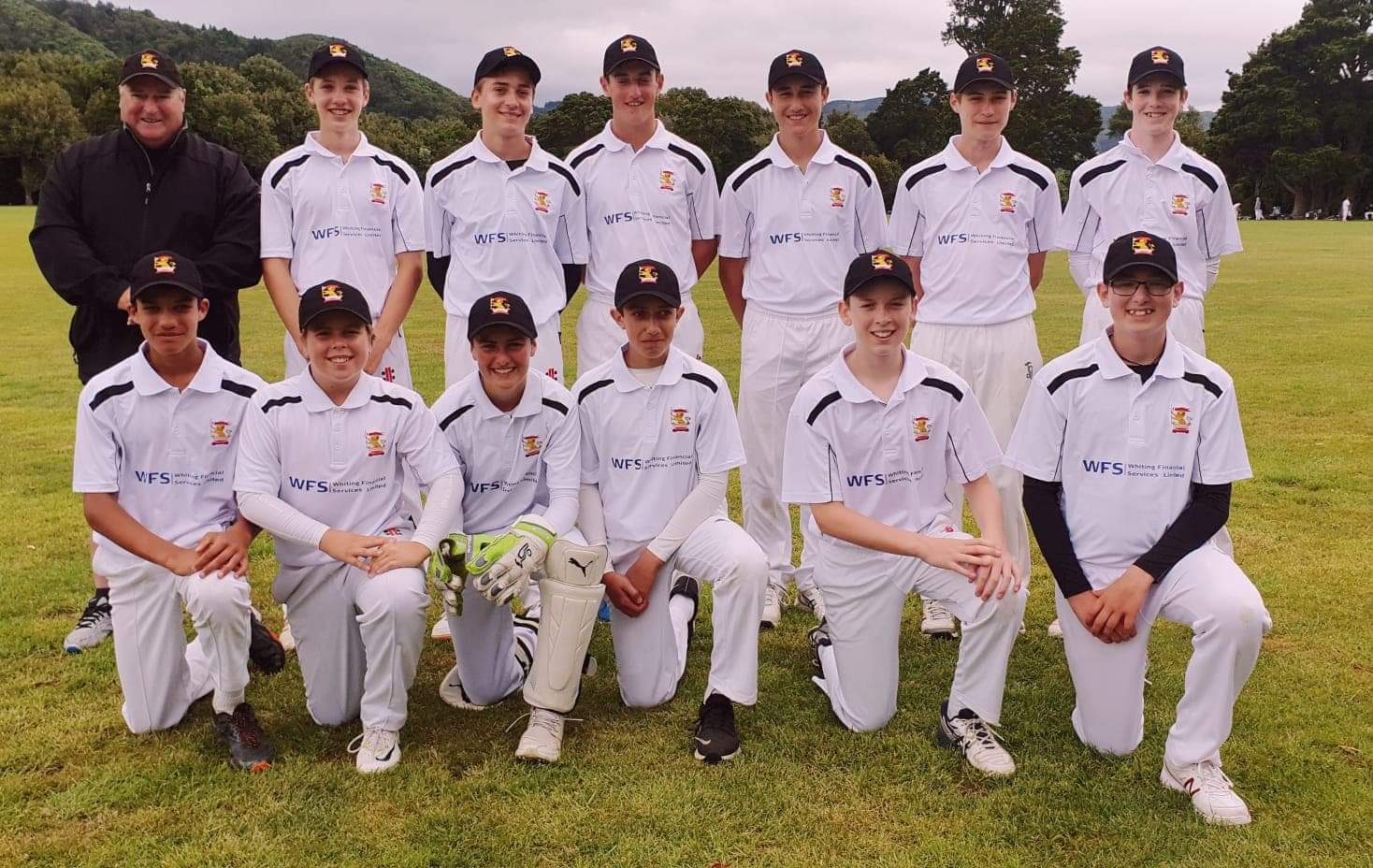 Continuing with the cricketing achievements, Harry Wall was also the wicket keeper in the Hutt International Boys School team that won the New Zealand Junior secondary schools national cricket title. Harry has now played ten games for the HIBs 1st XI. Congratulations on a great season Harry, and for your team being the national champions!
Oscar Jackson was selected for the Wellington College 3rd XI but was also drafted in to play for the 1st XI on three occasions in Term 1. He enjoyed good success with the bat scoring a century for the 3rd XI as well as a century for the Wellington Rep team in the Year 10 tournament
Will Greenwood was selected for Wellington College 4th XI and played 50/50 split of games for the Wellington College 3rd XI and the 4th XI for the first part of the year.  Below Will is pictured with the Wellington College Year 9/10 combination team that played Palmerston North Boys High School.  Other Wellesley Old Boys pictured in this team shot include Ari Bonar, Duncan Mutch, Gaurav Navalkar, Dylan McArdle and Jack Riley.
The next Wellington representative team that Harry, Oscar and Will are eligible for is the under 17s and no doubt these three will be aiming for that team in the next couple of years.  Congratulations boys, it looks like you have all had an amazing season of Wellington cricket.