Wellesley Old Boy Joshua Apaapa-Preston who was at Wellesley for two years, 2016 – 2017, was part of the St Pats Wellington Futsal team who are now the New Zealand Junior Secondary School Futsal Champions for 2019.   The team beat St Thomas of Canterbury on 29th of March at ASB Sports Centre Wellington to take out the national title.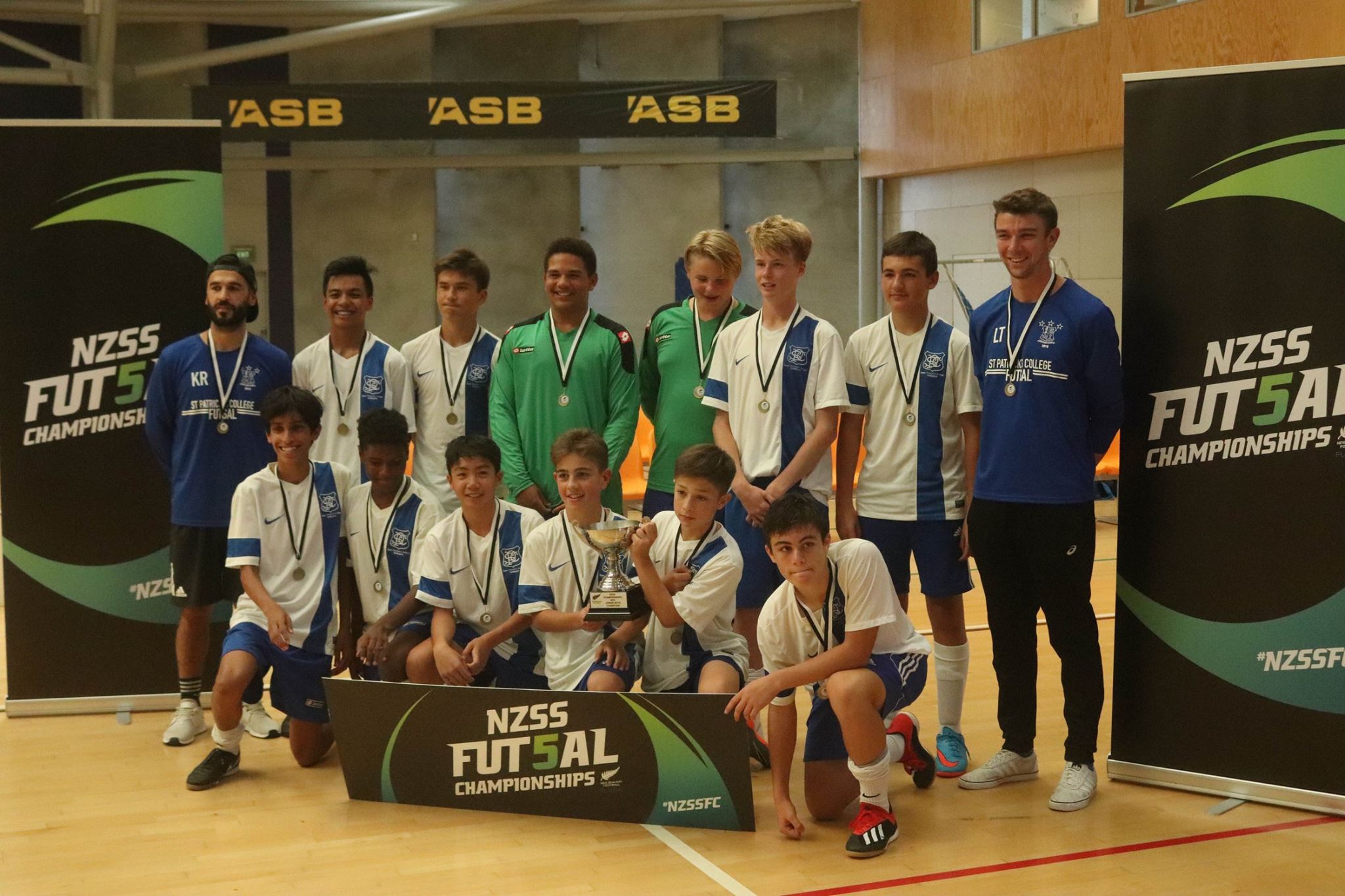 To top off the big win, Josh was also awarded MVP for the whole junior tournament.  Congratulations Josh, this is outstanding.  Continuing with his sporting achievements, Josh is currently playing 1st XI football for St Pats, and is now working hard to gain selection to represent Wellington at the Football National Age groups later this year.
Its great to hear your news Josh, congratulations from your old school on the awesome achievements and wishing you every success with the football this year and beyond.