Performing Arts
Performing arts are a vibrant part of our weekly timetable. All boys from Year 0 to Year 8 have timetabled performance programmes, including all aspects of the performing arts with a focus on music.
There are many opportunities for boys to share their talents with others including chapel, assemblies, Easter Service, Grandparents Day, Prize Givings, ANZAC day and many other events. The school productions involve all the boys allowing them to develop skills and understandings in all aspects of Performing Arts.
The school choir consists of over eighty Year 6 to 8 boys who audition to be part of the ensemble, they perform at many school and community events plus go on tour every second year. They sing a wide range of repertoire and love sharing their music with others. Click here to find out about Music and School Choir opportunities.
Our Facilities
Our performing arts facilities include a spacious Performing Arts Suite with a large music room, music studio, four separate practice rooms and a purpose built studio for dance and drama. A new performing arts facility was added in 2014 as part of the redevelopment of our school hall/auditorium.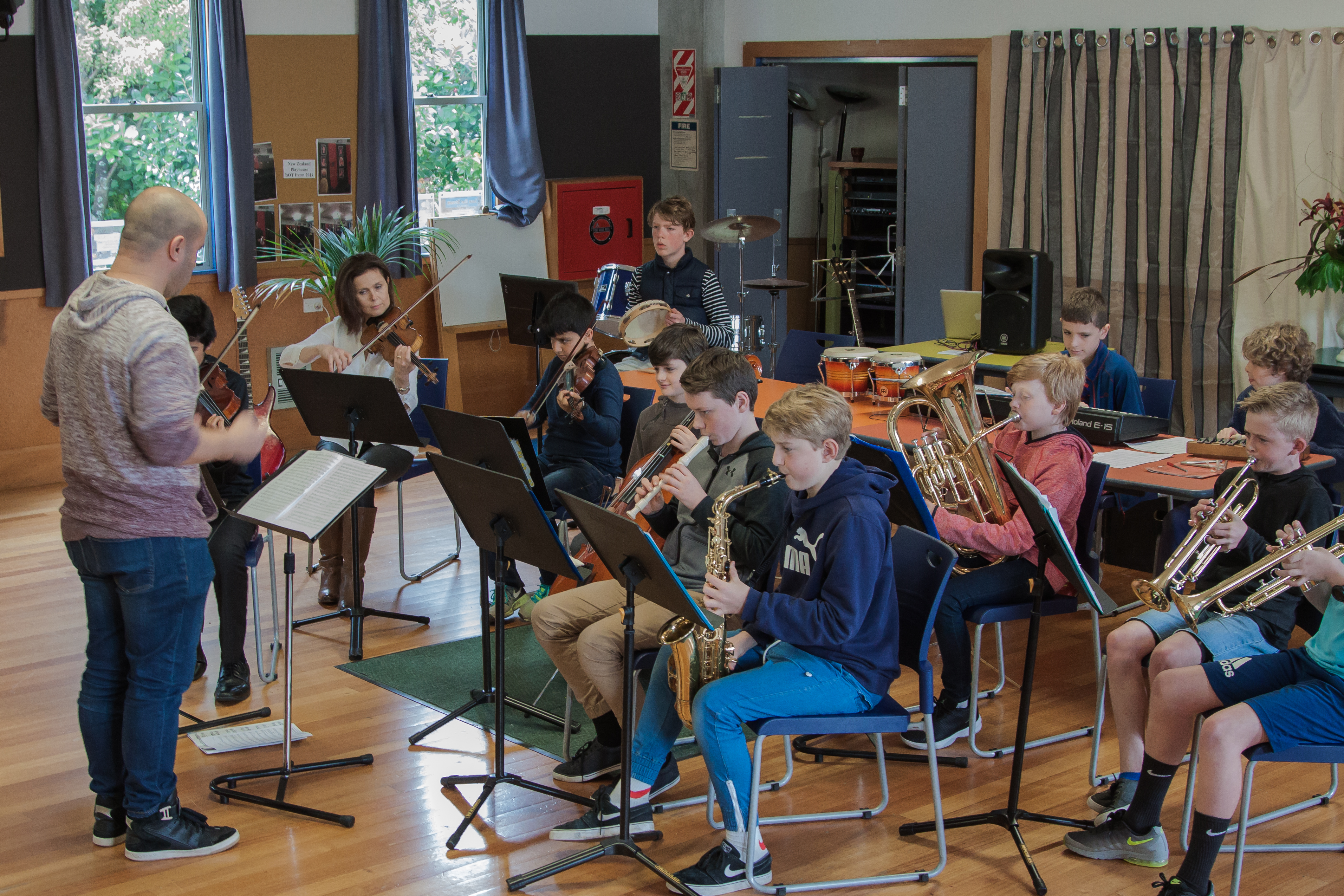 Variety of Shows
As well as having touring performers visit the school, we also take students to a variety of shows including the New Zealand Festival of the Arts, so they can experience world-class stage performances.