News
Information Evening Karori
21 October 2019
A Wellesley Information Evening in Karori for future Wellesley families interested in finding out more!
Hear directly from the Principal, who will be presenting to the community from a venue in Karori.
We have found that many Mums and Dads who would like to know more about our special school in Days Bay are unable to visit our campus during the busy working week. So, our Principal, Mr. Brendan Pitman, will be coming out into the neighbourhood to meet these families and tell them more about our school in a relaxed and informative setting.
As current families, you are very welcome to attend and bring along a friend in your community who might be interested in sending their son to Wellesley or simply finding out more about our school.
Refreshments will be served, friends and whānau welcome.
Event Details:
Date & time: Thursday, November 7th 2019, from 7pm – 8.30pm
Venue: Te Manawa O te Kura Foyer (main reception)
Address: Samuel Marsden Collegiate School, Marsden Avenue, Karori, Wellington 6012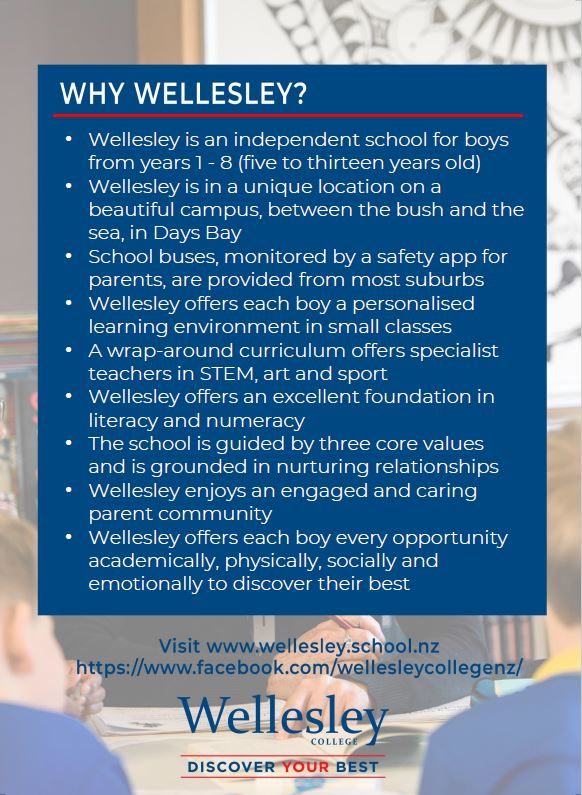 ---